September 3 – September 8, 2017
Systems Thinking and the Work That Reconnects
With Joanna Macy, Molly Young Brown and Victor Lee Lewis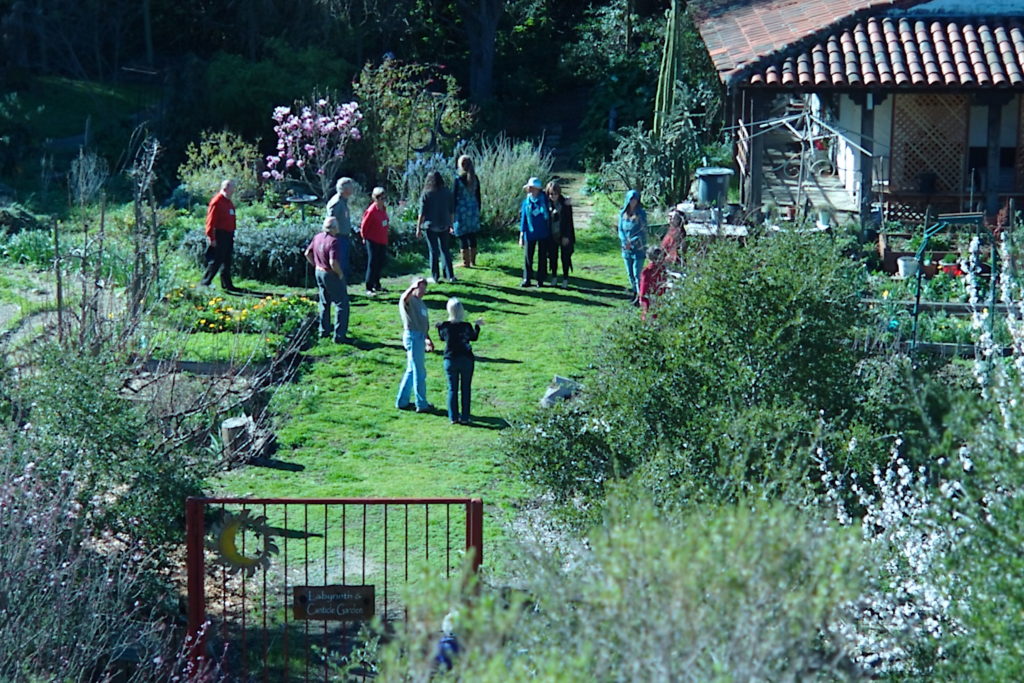 San Damiano Retreat Center, Danville CA
$475 – $735
Please apply here as soon as possible and no later than July 1, 2017.
From the time it began, some forty years ago, the Work That Reconnects has been informed and enlivened by systems thinking.   Whether known as general systems theory, living systems theory, or systems cybernetics, this way of seeing reveals the world as woven of relationships in patterns of mutuality and reciprocity, be they biological, psychological or social.  While understanding systems is not essential to the effectiveness of the Work That Reconnects, it enhances our enjoyment of this work as well as our confidence and authority in facilitating it.
Joanna and Molly, in both editions of  Coming Back to Life, took pains to summarize key insights  foundational to our work, but those pages serve better as appetizers than the main course.  So we are delighted to offer this 5-day seminar devoted to systems thinking, with emphasis on its generative relation to the Work That Reconnects.  We will also look at how Deep Ecology, the Buddha's teachings, and Ubuntu as well as other indigenous traditions converge with systems thinking and dramatize its relevance to this global moment.
To our joy,  our teaching team will include Victor Lewis, an activist-scholar and vibrant teacher who has worked with each of us for years.
This seminar is designed for facilitators of the Work That Reconnects and teachers familiar with the Work That Reconnects who incorporate its insights into courses they offer.
Admission by application by July 1, 2017.
we will begin notifying everyone after June 1.
Please apply here.
Upon registration, participants will receive recommendations for advance readings, and can expect more material during the seminar.
Begins with dinner, Sunday, September 3rd; ends with lunch, Friday, September 8.
There are two costs:
Room, board, registration fee (covers various expenses) depending on accommodations (see below)
Dana for the teachers (Joanna will receive half of what is collected; Victor and Molly will split the other half)
Room, board and registration fee as follows:
Single occupancy: $735; Double occupancy (2 per room): $660;
Commuter (15 meals): $475.
*Limited, partial scholarships are available.  Please apply here.
PLEASE NOTE THAT JOANNA WILL BE VIDEO RECORDED AT THIS SEMINAR.
---
---
Fall 2017 – Fall 2018
Facilitator Development Programs
in the Work That Reconnects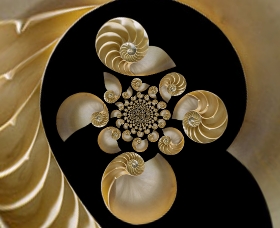 Molly Brown, Mutima Imani, and Constance Washburn are working together to offer the first Facilitator Development Program (FDP) in the Fall of 2017 as one of several pathways available for deepening theoretical understanding and facilitation skills in the Work That Reconnects.  
We want to meet the needs of people who aspire to facilitate the Work and want to develop their skills in facilitation and group dynamics so they feel confident in bringing the Work to their communities. Both programs will give special attention to social justice issues and decolonizing the Work That Reconnects. We are envisioning programs with two parallel tracks:
one for People of Color in Oakland, with four weekend workshops and study and practice recommendations between weekends.  If you are interested in this track, please contact

Mutima Imani

for an application and more information.

an online program open to all aspiring facilitators, with webinars every 3 to 4 weeks, and study and practice recommendations between webinars. The online track will begin in September 2017.*  

Both programs will come together for a closing weekend in California to unite and work together to build the Work That Reconnects Network.  (Regional gatherings may be set up as needed for people unable to travel to California.)
*To apply for the online program, respond to the linked APPLICATION FORM to help us design the program to meet your needs, and finalize plans for the fall.  Please respond as soon as possible, preferably before July 1, 2017. We will accept applications until the program is fully enrolled or by August 15. 
CONTEXT AND PURPOSE
In this moment in history, people are waking up to the realization that our society is not sustainable. Violence in its many manifestations is causing pain and suffering. Climate disruption, endless war and our political reality are  some of the things creating fear for our people. We need ways to reduce fear and heal from trauma.  People are looking for community and ways to be with the pain they experience from what's going on in the world.  They also want to find their particular gifts and how they can contribute to the Great Turning. This program will give facilitators the support needed to make this transformational journey themselves and to assist others on the path to coming back to life.  
One's ability to guide others through the Work That Reconnects is enhanced by one's own personal work, knowledge of and engagement in social and ecological challenges, working to dismantle the socialization that has lead us to behave in ways that continue oppression, as well as developing one's skills as a facilitator. This course will weave all these dimensions together.
We want to meet the needs of people who want to facilitate the Work but don't yet feel confident to do so, as well as people already facilitating the Work who want to further develop their competencies.  We have based the plan on the Facilitator Competency Framework developed by Joanna Macy, Chris Johnstone, Molly Brown, and Constance Washburn.
Our text books for this course include Coming Back to Life and Active Hope, along with other materials on environmental challenges, systemic racism and other social justice issues, and facilitation skills. Those participating in the online program will also be expected to do homework between webinars, participate in regular study groups as well as engage in personal/spiritual practices and community activism.
Perhaps most importantly this program will help build a widening community of facilitators who support each other through sharing resources and experiences, as well as helping each other face the difficult times ahead with open hearts and minds.
The trainers/facilitators of this Program are Molly Brown, Mutima Imani, and Constance Washburn. Guest teachers are still being determined and invited, and will include both POC and White folks who have extensive experience in facilitating the Work That Reconnects.
The central purpose of the Work that Reconnects is to help people uncover and experience their innate connections with each other and with the systemic, self-healing powers of the web of life, so that they may be enlivened and motivated to play their part in creating a sustainable civilization. ~ Joanna Macy
ONLINE PROGRAM DESCRIPTION
Prerequisites:
At least one 4 – 10 day retreat with Work That Reconnects facilitator; read Coming Back to Life and Active Hope.
Structure of Online program:
A one year program with 12 monthly live interactive webinars and an optional closing weekend in California. The webinars will follow the Spiral of the Work through the year-long course.  Participants should plan to attend all monthly webinars (or viewing the recording if circumstances prevent you from attending one), complete homework assignments,  and participate in a study/support groups between webinars.
 Homework between webinars includes:
– Readings and videos for each webinar
– Study group meetings to share responses to relevant study guide questions on chapters covered so far and chapters for next session as well as support each other in planning workshops.
– Participation in local or online anti-oppression workshops or study groups for those with little experience in this arena.
– Self care, spiritual practice, time in nature.
– Planning, facilitating, and debriefing WTR workshops (evening, short series, or half-day).
– Engaging in an activity in each dimension of the Great Turning. Sharing learnings and challenges with your group
– Compiling poems, songs, art activities, theatre games, new practices.
Topics will include:
-WTR theory; systems thinking, deep time, the spiral, deep ecology, The Great Turning, confronting and exploring together current social, environmental, political, racial, and spiritual crises.
-Facilitating WTR practices; workshop design; principles of inclusive, respectful facilitation; group process. 
-Living the Great Turning: exploration of how each of us makes the Great Turning real in our personal, spiritual, and community lives. 
Logistics:
Costs: We estimate the cost of the year-long program to be between $800 and $1400, not including the costs for the optional closing weekend in California.  
Scheduling: Prior to final registration, we will schedule live webinars at times that are workable for the maximum number of participants. Recordings of the live webinars will be available for those unable to attend a session.   
Application Process: Please fill out the  APPLICATION FORM.  The application process is open until the Program is full or until August 15, 2017 
---
---
---
---
October 6th – 9th, 2017
Coming Back to Life: The Work That Reconnects
University of Earth invites you to join us in an enchanting mountain landscape along the National Wild & Scenic Feather River to connect deeply by sharing our stories, our dreams, our love, and our grief for our world. Together we will explore ways we can participate in healing our planet. We will unearth our joy as well as our passions and gifts to engage more fully in "The Great Turning" toward a Life-Sustaining Society. Come be re-inspired, re-connected, an re-vitalized.
"One of the most amazing spiritual, emotional and intellectual experiences of my lifetime. This retreat is a must for all those involved in the transformation of our world toward life affirmation."
~Ann Aurelia Lopez, Ph.D.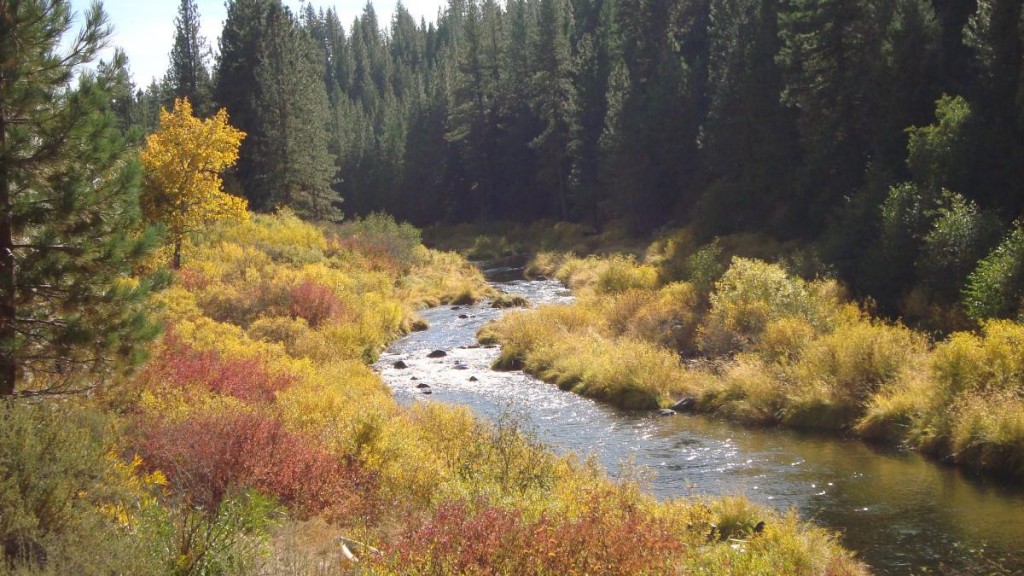 When:   Friday, October 7th, 6pm  — Monday, October 10th, 1pm

Where:  University of Earth Campus – Graeagle CA

Cost:     $165 (Partial scholarships may be available on a needs basis ~ Plumas-Sierra County locals discount)
If you are looking for inspiration and support or are feeling overwhelmed, helpless, burnt out, or lonely in your love and concern for our world, the Work That Reconnects is medicine for the soul as we explore how, working together, we can build a healthy world for future generations.
"Where our deep gladness and the world's deep hunger meet, we hear the further call."
~Frederick Buecher
For more information contact Rich at 530 368-6325 or rich@UofEarth.org
To register email info@UofEarth.org
Register early to reserve one of the limited number of rooms on campus (donations appreciated)
Rooms assigned on a first come first serve basis.
View Lodging
Lodging limited to 20 people ~ Commuters welcome.
Free camping available on campus. Local lodging minutes away.
Meals: University of Earth will provide dinner on Saturday night. To keep program costs low all other meals will be on your own. The spacious country kitchen in our main retreat cabin will serve as our shared meal area where participants can prepare meals and refrigerate and store food. An outdoor kitchen will be available and each cabin has its own kitchen as well.
Fun & Footprints:
Ride the train to the weekend workshop to reduce your carbon footprint and increase your fun! Amtrak's California Zephyr will bring you over Donner Summit to Truckee. Our U of Earth van will pick you up for a one-hour scenic drive to our beautiful riverside campus on Friday afternoon and take you back on Monday morning.  Fares are low and enjoyment is high!
Contact Amtrak: California Zephyr
Although the workshop ends on Monday afternoon, people taking the train will need to stay an extra night, allowing time to explore many trails, glacial lakes, and parks nearby or simply relax along the river on campus. Shuttle service will be provided to local trails or parks.
Retreat Leaders
Molly Young Brown, M.A., M. Div. co-authored Coming Back to Life: The Updated Guide to the Work That Reconnects with Joanna Macy. She brings ecopsychology, psycosynthesis, and systems thinking to her work writing books and essays, teaching on-line courses, phone coaching, talks and workshops. She also authored Growing Whole: Self-realization for the Great Turning and Lighting a Candle: Collected Reflections on a Spiritual Life.
Constance Washburn, M.A. is a facilitator of the Work That Reconnects and has been training with Joanna Macy since 1994. She has been a Buddhist practitioner since 1968. She has over 35 years of experience designing and directing education and outreach programs. She brings her nature connection, mindfulness training, theater and education backgrounds together to create opportunities for people to reawaken to their interconnectedness.
Read more about Constance
"The depth of awareness of the needs of our world and the grace in which Molly and Constance share The Work That Reconnects is a blessing for Earth."
~Rich Silver, Founder, University of Earth
---
---
---
Sunday, November 12, 2017
A Pilgrimage of Identity: Leadership, Narrative & the Art of Making Meaning
a course offered by the Cardoner Institute for Contemplative Leadership
Guest teacher: Molly Brown
Hamsa Yoga Center, 24 North Broadway, Lake Orion, MI 48362